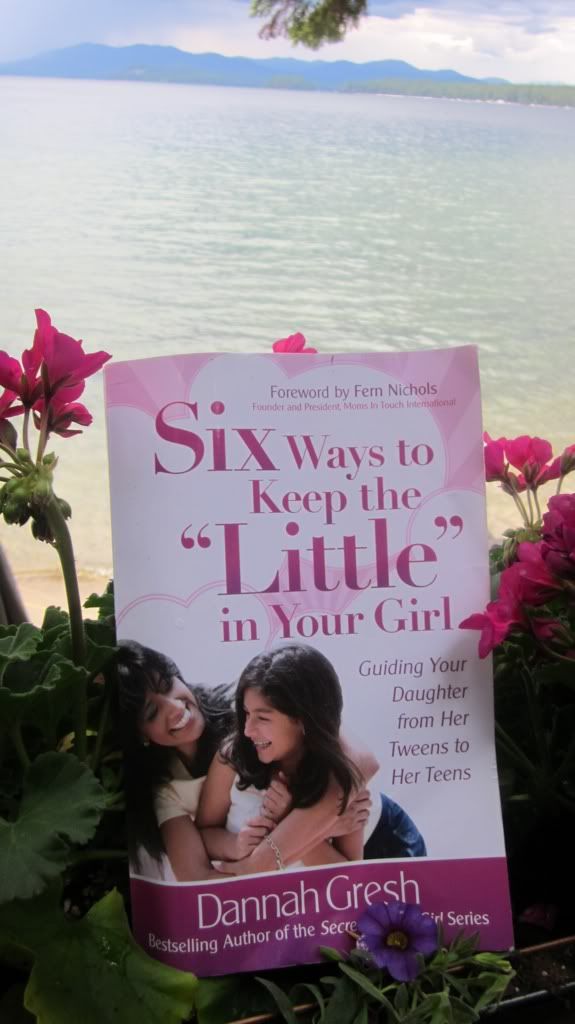 I'm going to start doing low-commitment book groups every once in a while. Here is how it will work:
*I'll announce the book I'm doing, and you see if it interests you.
*I will provide a link, and you click on it, and order the book.
*You take notes on the book while you are reading it
(or at least highlight & come ready with some discussion)
*We will have a one-time meeting at my house (for locals obviously) to talk about the book. Someday I may do this via cyberspace, but that day is not now. ;)
Here is the first book I've chosen:
"How to Keep the "Little" in your Girl" by Danna Gresh
(the link provides a purchase option for the book or ebook). Don't let the title fool you. This isn't about trying to get your daughter to stay "little." It is about protecting our daughters from the mainstream influences that bombard them at every turn, and fight to shape who they are and what they think about themselves. I am a firm believer that, as moms, we need to intentionally parent our daughters with a very different world view than what culture provides. I am half way through this book and I find it to be well researched and useful. If you have a daughter between the ages of 8-12, this book is FOR YOU!!! My daughter will turn 13 this year, but the principles apply, so even if your daughter is closer to the teen years, don't hesitate.
The date of our book discussion is Monday, Sept. 19 from 10:00-11:45am. Please respond in the comment box below or on facebook to let me know if you are in on this fall's "Read with the Renegade!"